2022 log cottage complete conversion. See the difference before and after!
Started the job in Wellington County, last fall in 2021. The owners run an Air B&B. They never thought we could transform their log home into a beautiful warm setting. Well we blasted, did our high-end mold last treatment last November and let it be for the winter. Returning back to the county this late May 2022 for the refinishing part.  Here it is! They are over the top happy with what True North did for the beautiful log home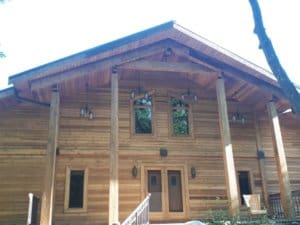 A Port Severn home with a complete wood restoration of the exterior, and special blasting using our top-notch mold protection. TRUE NORTH RESTORATION is the only restoration company that does this procedure with finish coatings to come in a few weeks' time. This homeowner wanted a complete high-quality procedure. And that's why they choose the…
Read More
This is our method of restoring log homes across Ontario that are weathered and tired-looking. First, we Blast with a specialty product that I've researched and perfected. Apply a mold treatment and our three coats of sealer!Get In Touch! 519-379-4931 brad@truenorthrestoration.ca
Read More
2022 log home blasting and refinishing. See the difference before and after!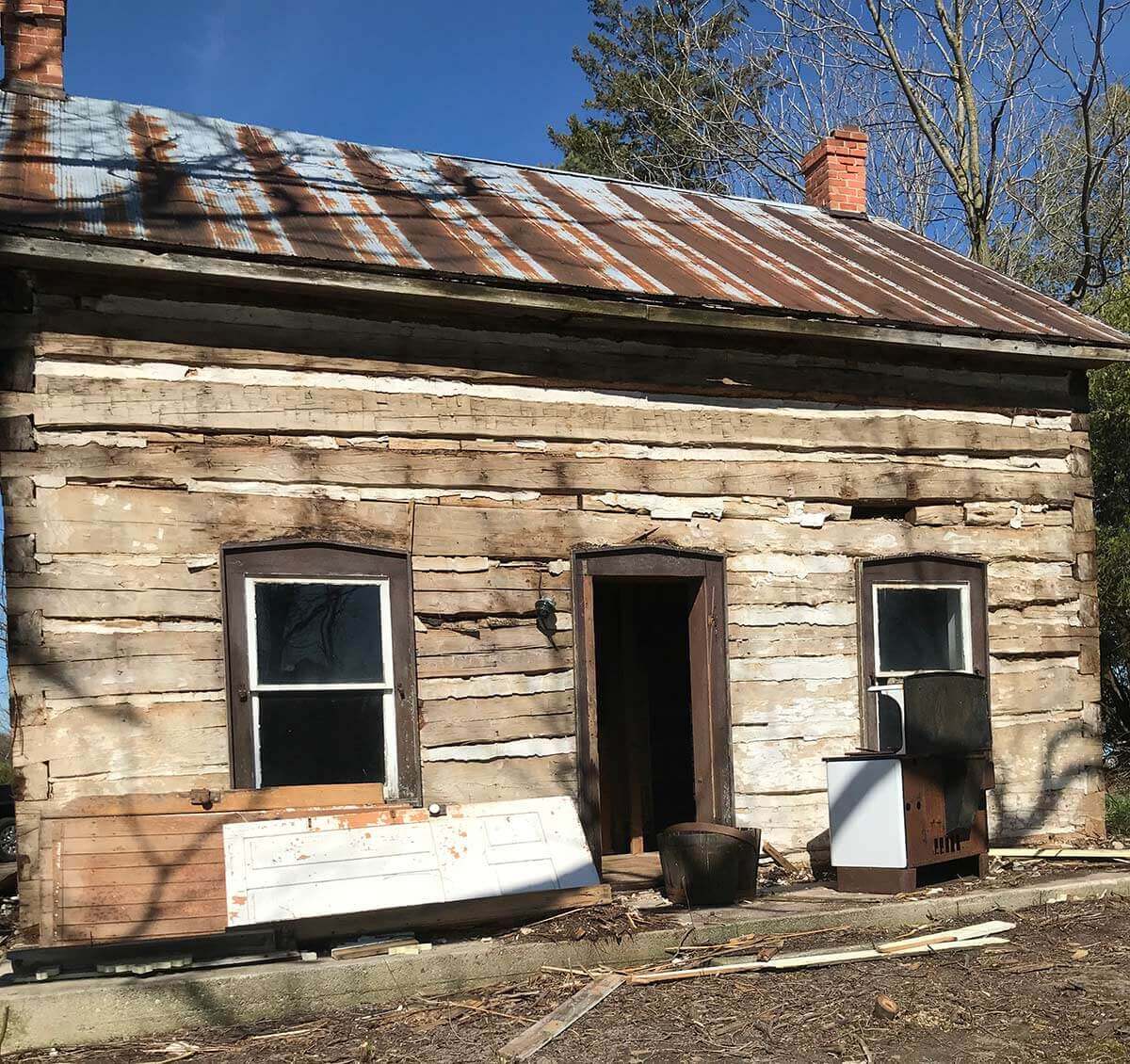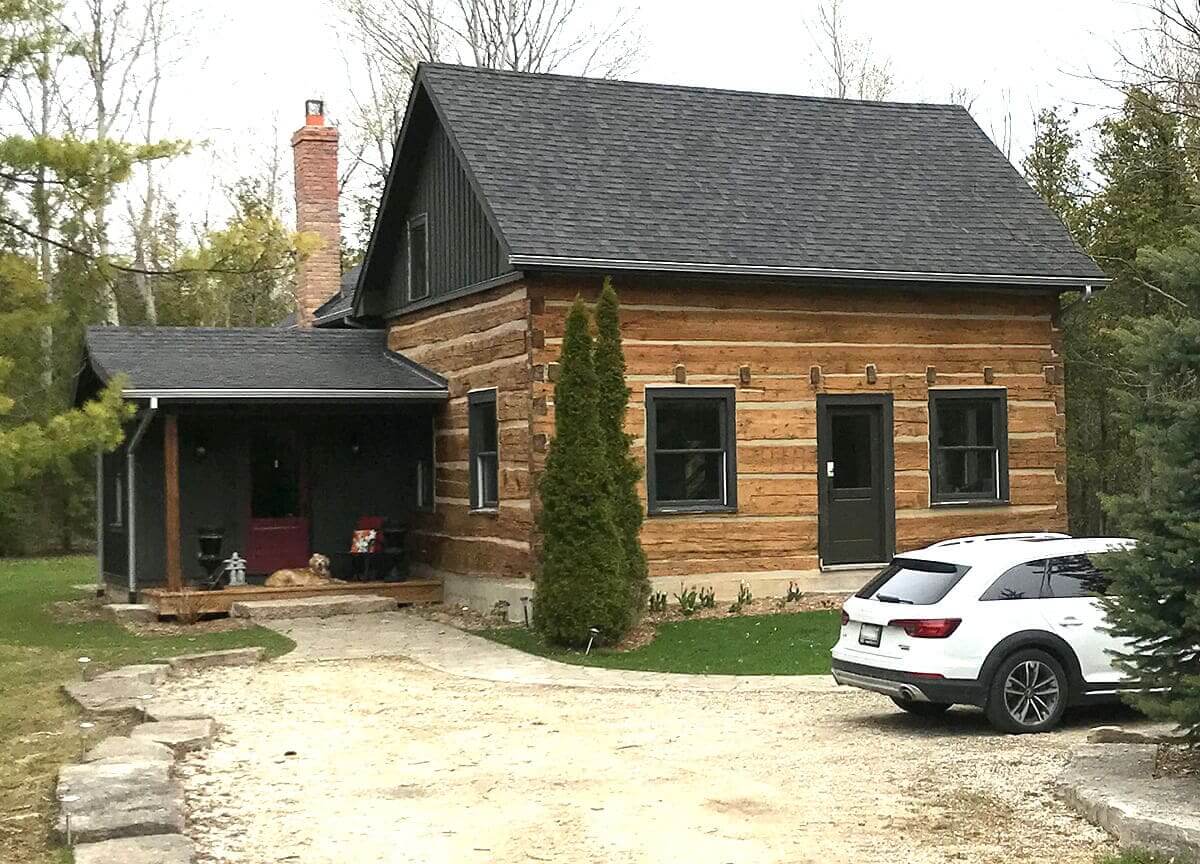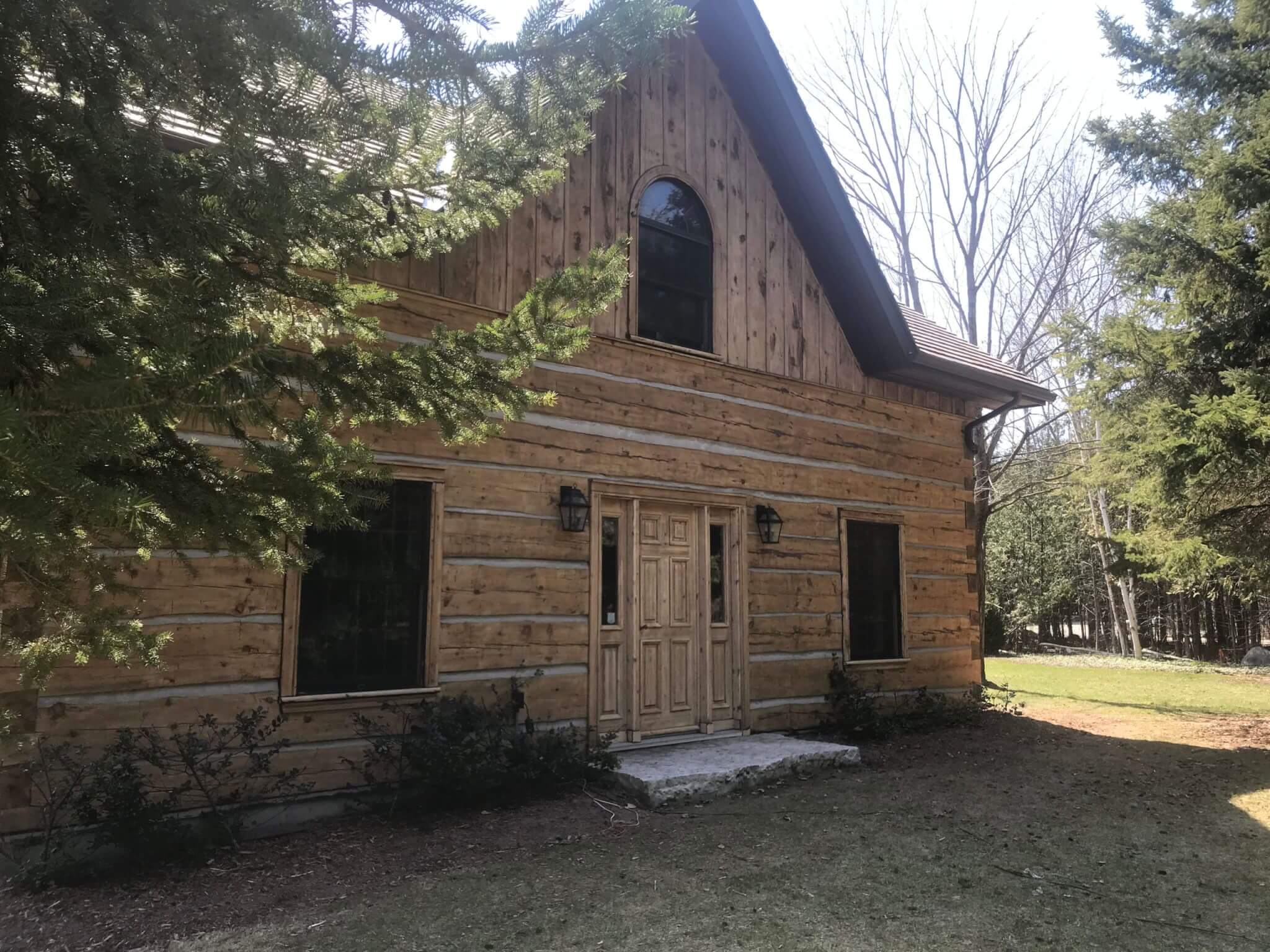 2021 log home stain job Town of Blue Mountains
Recent 2021 log home job in the Town of the Blue Mountains that had failing stain product and mold issues.  We blasted the home free of mold and the existing stain and also applied two coats of mold treatment, and stain with Timber pro sealer.   The outcome is a gorgeous log home protected from the elements!
2021 Ottawa log home Restoration & Stain
The story of Golden Lake home restoration in Ottawa Valley. One year ago on Oct 8, 2020, I was approached by a great gentleman to please come to take a look at the log home he had just purchased.  As we discussed the project, I explained it was a full restoration. Media blasting, mold treatment, and coatings.  The final product was splendor in the forest setting.