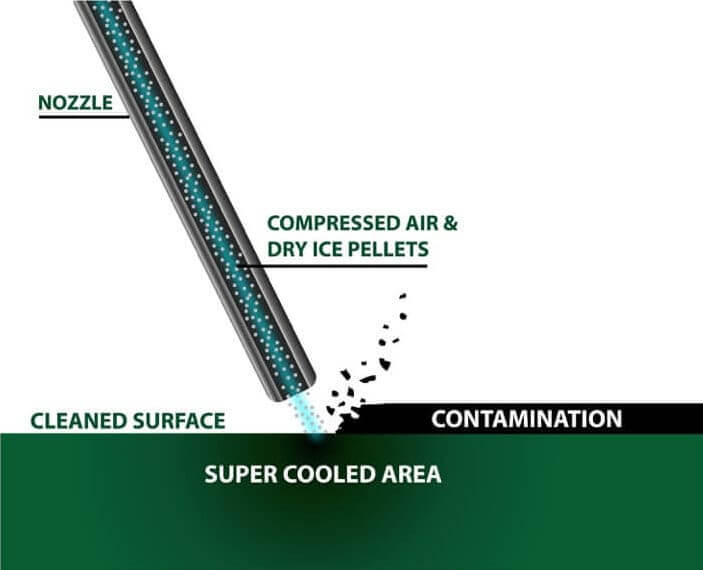 Our Commercial / Industrial Services
From the moment we visit your facility, we will make recommendations for best-fit industrial dry ice blasting.  It's a fact that contaminants from typical media blasting create a lot of dust and mess.
We take pride in educating all our clients as to what procedure need to be applied for the best results.
Benefits of Our Moisture Free Process:
Dry ice sublimates upon contact
It's non-conductive
safe for electrical applications
Won't damage sensitive industrial parts or production equipment
Type of Applications Offered:
Dry Ice

Garnet

Glass (different grades)

Soda

Power Blast
Speak to our highly specialized Ontario Dry Ice Cleaning team today!
Industrial Cleaning
Industrial cleaning with dry ice, complete food grade, no residue/mess, eco friendly.
Historical Building Restoration
Bricks and stone cleaning, sealing, paint removal, graffiti removal.
Full Service
We provide all stain/color samples on site as well as provide test blasts with before and after to show different blast procedures results.