Log Barn Restoration | Bringing Back Its Beauty
Having a log barn is less common nowadays. Unless they are maintained by a professional company, it's hard to increase their lifespan. At True North Restoration, we provide wood restoration services that keep the wooden logs secure. If you notice your barn is weak and needs a repair team, we can work on any section that is not functioning well. We have a team that replaces old logs or restores the current ones. Depending on your situation, we will provide a free quote that shows you how we plan on restoring the look on your log barn.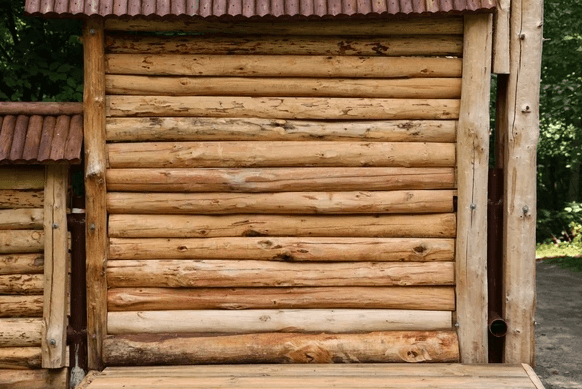 Restoration, Repairs, & Maintenance
What We Look For in Our Restoration Process
Log barns are constantly exposed to sun and harsh weather all year round. Meaning, that they endure a lot of damage that can test the strength and durability of these structures. If your barn has been worn down and needs restoration, we are the team for the job.
High wind and lack of chinking can cause the wooden logs to loosen. Our
log chinking
team can help add a protective layer on the wood and ensure the cracks are filled properly between the logs. This helps extend the life of the logs and bring new life to the barn.
Protective layers from log staining is a service we encourage more often than not. The material in wood staining fights harmful UV rays and poor weather that can usually damage the wood. By using our log stain service, we can give your barn a beautiful look and help protect it from the elements.
How Do We Make Your Log Barn Better?
Any barn construction can be accomplished by our professional team. If you are looking to have any repairs, log replacement, or additional services done, contact us today. We have been the #1 wood restoration company in Ontario for 30+ years and have the results to prove our quality of work. At True North Restoration we're committed to giving you the best service for your barn, cabin, or home. From log chinking to mold removal, we take care of the structures in the projects we're given. No matter what the job is we give our best efforts to help clients like you. We offer a free consultation call so let us know about your project and we can get started today!